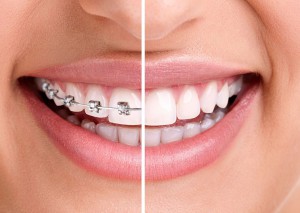 Today it is possible to let children's teeth grow correctly and to align adults' teeth by means of orthodontia. The Mezzera dental clinic cures wrong teeth positions for all the kinds of patients and tries to satisfy their aesthetical and functional needs on schedule.
"Nowadays, straight teeth and a charming smile are the best visit card for social relationships. A beautiful smile is a status symbol, it means youth and dynamism and raises self-respect."
Orthodontia is the branch of dentistry which studies functional and aesthetic problems. It corrects the alignment defects which depend on a bad closing of the dental arches. This is what is called malocclusion.
Studying such problems always requires a meticulous examination of the case in question, that is a careful collection of information (panoramic radiography of the dental arches, side-side teleradiography of the skull, plaster cast of the dental arches, pictures) which are essential to develop a personalized treatment plan.
Thanks to the continuous updating, the clinic can resort not only to the traditional orthodontia but also to the "transparent" Invisalign system.
If it is impossible to treat a case through such a system, it is always possible to make use of the traditional orthodontia by using ceramic attachments, which are aesthetically better than iron ones, or attachments on the inner surface of the teeth.
These new systems offer many reasons to smile to the patient: comfortable design but above all the certainty to wear nice and functional attachments.
---